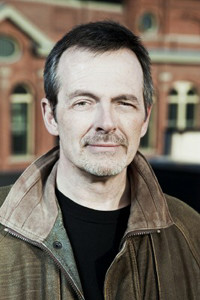 Gordon Gibb is a broadcaster and author based in Peterborough Ontario. A seasoned radio host, Gordon is in his 39th year at Corus Entertainment's HITS 100.5 FM.
Over the course of his writing career, Gordon's byline has appeared in MacLean's, Canadian Living, Chatelaine, Reader's Digest, Cottage Life, The Globe and Mail, The Toronto Star,the Peterborough Examiner and Peterborough This Week. Gibberish: Tall Tales and Domestic Disasters from Beyond the Microphone, released in 2014, is a humorous collection of slice-of-life essays. Along with this book, Gordon plans to release his first novel later in 2015.
Gordon also serves as the in-arena announcer for the storied Peterborough Petes Canadian Junior hockey franchise in the winter months, and the Peterborough Sr. Lakers lacrosse franchise in the summer. In his spare time, Gordon is an active volunteer and tinkers with online netcasting. Married with four grown children, Gordon divides his time between Peterborough, Ontario and a summer cabin in Haliburton.