New Releases, New Position
We've been working very hard here at Five Rivers and now have another two books released.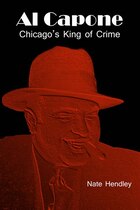 The first is from crime-writer Nate Hendley, a revised and updated version of Al Capone: Chicago's King of Crime. It's a fresh, personal look at this iconic gangster from Depression Era Chicago, and is now available at Chapters at 24% discount, and Amazon. Over the next three weeks Al Capone will be available at Apple, Barnes and Noble, and other online retailers globally.
If you're in Toronto on Saturday, August 7, don't miss out on an opportunity to attend the launch of Nate's Motivate to Create and Al Capone at World's Biggest Bookstore, from 1:00 to 4:00 p.m.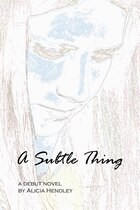 Our second release is a debut novel, A Subtle Thing, from Alicia Hendley (yes, she's Nate's sister). We're very excited about Alicia's novel, and think you'll find it a compelling read.
A Subtle Thing is a heartbreaking and uplifting journey into one woman's battle with clinical depression. Drawing on her experience as a clinical psychologist, Alicia has created a compelling portrait of what life looks like through the eyes of someone whose actions may otherwise appear inexplicable.
A Subtle Thing is a must read for anyone trying to understand what it's like for the friend, family member, colleague or employee who suffers from this debilitating condition.
The cover photo is by talented Calgary photographer, Crystal Andrushko, a remarkable talent soon to be showcasing her first exhibition of work.

A Subtle Thing is now available at Chapters, Kindle, and over the next weeks will appear at Apple, Barnes and Noble, Amazon and other online booksellers globally, in both print and digital formats. Watch our blog, website and Facebook page for news of the launch event for A Subtle Thing.

With all the books now available from Five Rivers, and the slate of what is yet to come, we've created a new position here for a Public Relations Director. Kelly Stephens steps into that role, bringing with her a skill set and background tailor-made for this demanding job.

All author events, promotions and promotional material will be under her aegis. If you wish to have one of Five Rivers' authors speak to your group or appear at your event, please contact Kelly Stephens.