Winner in Stonehouse Cooks Photography Contest
During the months of April and May we posted a series of recipes from our forthcoming book by Lorina Stephens, Stonehouse Cooks. The idea was to inspire our readers to prepare the recipes, take a photo, and submit it to the contest.
The overwhelming winner of the contest is Vandy Simpson, costume designer and props maker for Theatre Orangeville. Vandy also writes the historical cooking blog Dagda's Cauldron.
In fact, we liked Vandy's photos so much we hired her as the book's photographer. Way to go, Vandy!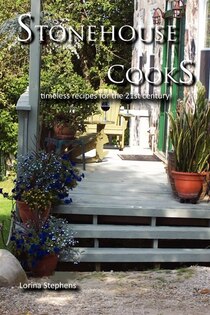 Stonehouse Cooks is scheduled for release August 1, 2011 in both print and digital formats. The cookbook offers recipes, meal plans and strategies to bring nutrition, delicious food and fun into the kitchen and on to the table. Lorina Stephens examines the real food revolution from both a modern and historical perspective, as well as offers anecdotes and insights into what sometimes is the bewildering task of preparing a meal after a hectic day.
The book very much stands as a companion piece to Patrick Lima and John Scanlan's wonderful gardening book, The Organic Home Garden. Vandy's photos form part of the artistic interpretation of Stonehouse Cooks, offered in sharp, black and white imagery. Ordinary, this cookbook is not!
Available for pre-order through Chapters at 24% discount.