Writers' Craft 9: Research
A good writer is an informed writer
I remember interviewing biographer and historian Marian Fowler for The Canadian Author and Bookman, back when the Canadian Authors Association published that wonderful writers' periodical. She was particular about her research, always digging for accuracy and primary sources, and because of that her work rang with truth, a fact which sometimes garnered her a bit of trouble as was evidenced when she wrote her history on Blenheim. Seems the Duke of Marlborough took umbrage to Marian referencing some of the interesting escapades and traditions established by Consuelo Vanderbilt, who became one of the legendary American heiresses to marry into British aristocracy, and thus the Duchess of Marlborough, and rescue heritage estates. Marian had a love of discovery, of unearthing facts and history around the subjects about which she wrote. I remember her saying she was so very glad not only for her extensive education, but the fact she had a lifetime of immersion into reading, often esoteric reading, and thus a broad knowledge. She said something to the effect of having a head full of interesting trivia. That paradigm stuck with me. And while I'd always had a love of discovery, I realized it was important to encourage and cultivate that love in order to enrich the articles and stories I wrote. The fact it has always been fun for me was an added bonus.
So if you're going to venture into writing, whether as a journalist or creator of fiction or non-fiction, the love of research is a work-paradigm you need to embrace. Sure, there are lots of writers out there bashing out novel after novel, book after book, spouting pseudo expertise and consumable, forgettable work. In and of itself there's nothing wrong with that. Escapism is perfectly fine. However, if you want to write a really good book, or a memorable fiction, then you need to gather around you an arsenal of information which will allow you to write with authority. Do that, and your work transcends because it is believable. You have infused your story with plausibility, and it's that plausibility which will have readers returning to your stories both familiar and new.
How far do you take that research?
As far as I'm concerned, and this is only my perspective on the window of writers' craft, there is no limit on how far you take your research. Myself, I'm often guilty of doing too much research, because I find myself frozen with uncertainty regarding what is sometimes minutia. But it matters to me, because if that Norseman in my story is spooning down a plate of rutabaga (neeps or swedes), I need to know rutabaga was available in the 2nd century. In fact, I've recently learned rutabaga wasn't available until the 16th century, and is a hybrid cross between turnips and cabbage. So, no, that character in my 2nd century story won't be macerating a mess of rutabaga. He would, however, chow down on turnip. And, yes, turnip is a different vegetable to rutabaga.
Why does that matter? Well, because there is assuredly some person out there who is going to read my story and come across this passing, one line sentence and nod with approval because they know I have my facts straight, and that, in turn, deposits further proof of plausibility of the story, and credibility of the writer. Which, hopefully in turn, will mean that reader will put me on their list of writers they want to read. So, in a way, good research is good marketing.
As an editor — and you will forgive me for reiterating an oft-stated example — if you're going to have your character trekking about at night, be aware that unless it's a brilliantly moonlit night, in open territory, there isn't a hope in hell that character will be able to see colour, let alone details like, oh, that big mucking ravine in a dense forest they're about to pitch into. Or, if you have that character going into an inn there isn't going to be some great massive beastie roasting over the fire in the main room. Inns, in any time period, in any culture, were the masters of fast food. So the fare would range through soups, stews, pottage, pies both savoury and sweet, bread, cheese, cured meat, fish either fresh or salt, and small fowl. And no there isn't going to be peacock, because in most European cultures that was a royal bird. As was swan. Even venison, rabbit, pheasant, grouse or other game procured by the common folk could have you either mutilated or executed. The royals were mighty particular about what could and couldn't be taken from their land, and they owned most of the land. So you, as a weary traveller, had to rely upon what was readily available in the common market, legal for trade, and easy to keep, prepare and serve. Unless, of course, this is some sort of underground inn serving the illegal and perhaps even dangerous. That's another whole interesting story.
And you also need to be aware of what was available in season. So, you won't be having fresh asparagus served with roasted potatoes, because the former is a spring vegetable, and the latter an autumnal. Unless you're dealing with a culture which has access to food preservation in the modern or future world. But those methods of preservation have to be plausible and credible.
If you're looking for some excellent visual examples of, say, British Regency, there are some superb British films in which the details are perfect and delightful. Comes to mind one of my personal favourites, an adaptation of Jane Austen's Persuasion done in 1995, staring Amanda Root and Ciarán Hinds. From the salt stains on the naval uniforms, to the mustard seed crust on a baked ham, the correct shoulder seam treatments in garments, to furnishings in homes from peasant through gentry, it is an intimately researched film which remains utterly true to the time period and the author's vision.
These details matter. Always.
But what kind of research?
Primary source is always your first, best reference. What do I mean by that? From the horse's mouth, as it were. If you can find it, an extant text from the period, and it doesn't matter whether that text is a print book in your hand, or available digitally through a well-annotated Wikipedia entry or website. Secondary sources are fine, but you want to reference the bibliography to see if the writer(s) used primarily primary sources for their research.
For example, in my current novel in progress, I've been fortunate enough to be able to access, and be in correspondence with, archeologists who are curating and researching the sites about which I'm writing. So, wow. I'm in historical writers' nirvana.
If you're writing science fiction, then you want to be sure you have solid research regarding whatever subject you're discussing, whether that's space travel, an alien invasion, or alien world. It has to be plausible. And it's plausible because you have the research right.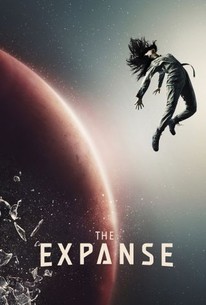 To refer again to film, one of the most startling and plausible science fiction series I've had the pleasure to view was The Expanse. Not only was it great writing and world-building, but it was utterly plausible because the research and science were so tight. Sure, the series isn't going to be everyone's bliss, but the fact they made space travel difficult, that they made living in space have physical consequences, that the political intrigue had the ring of humanity's truth, all went toward giving the series absolute credibility. This is no Star Trek, "Give me warp nine," let's sit in comfy theatre chairs science fantasy. This is good science fiction, because the science is real and credible.
Do my homework?
So, yes, do your homework. Get to know the world about which you're writing, not just the characters. Make that world come alive, and you infuse life into that work because you understand all the minutia of that world and how it functions. Cultivate an encyclopedic mind and let that spill out into your story. It is my belief it will make a better story. And the adventure you have along the way may turn out to be something completely engaging and rewarding, because, after all, what is art but an expression of self and vision?