Organic Home Garden Now Available in Canada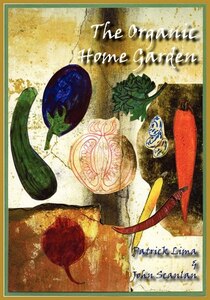 We're ridiculously excited to announce the Canadian availability of Patrick Lima and John Scanlan's updated, revised, simply fabulous The Organic Home Garden. This is simply the ultimate gardening book.
In the Organic Home Garden, Patrick and John, take readers step-by-step through the engaging process of growing the best possible food – from spring's first spinach, asparagus and salad greens, through the summer abundance of tomatoes, cucumbers, melons and all, right into fall's harvest of squash, leeks, carrots and potatoes.
Often, a small timely tip makes all the difference, and this dynamic team leaves nothing out. Whether you tend a small city yard, a full-size country garden or something in between, their instructive, easy to follow and often humorous advice will ensure you make the very best use of the space you have — and you can't get any more local, seasonal and organic than food from your own yard.
Combine this with John's unique and vibrant artistic paintings, and you have a book that stands out from the wall of glossy, manufactured gardening publications, making The Organic Home Garden a stand-alone, stand-out book sure to intrigue and capture gardeners, artists and customers who conduct their lives to a different rhythm.
The Organic Home Garden
is now available through Chapters' online store at 34% discount, as well as directly from
Five Rivers
. Availability in the US and international stores will occur later in June.
A digital version is forthcoming and slated for release in July 2012.

Trade Paperback
336 Pages, 10 x 7 in
June 7, 2011
9780986542756